Daniel L. Black '82 P'21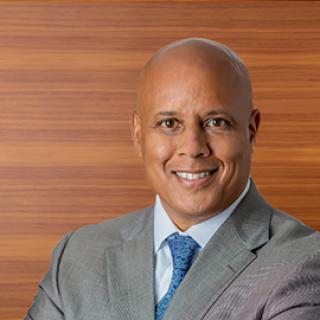 Biography:
Daniel is Managing Partner of The Wicks Group, a private equity firm based in New York. He is involved in all aspects of the firm including strategy, investment process, talent management, transaction origination, governance, and exit. Prior to Wicks, Daniel spent his career in financial services in a variety of executive positions. He is lead independent trustee for the Advent Claymore Convertible Securities Fund (NYSE – "AVK") and a member of the executive board of Harlem Lacrosse and Leadership.
At Dartmouth, Daniel majored in government and played lacrosse. He served on the Dartmouth Alumni Council, as an admissions interviewer, and as a volunteer for the Black Alumni of Dartmouth Association. He is President of the Class of 1982.
Daniel lives in New York City with his daughters, Danielle '21 and Nicole.