Brendan Connell, Jr. '87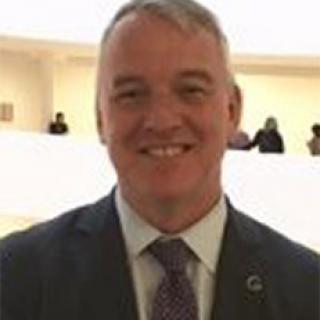 Biography:
Brendan is managing director and counsel for administration at the Solomon R. Guggenheim Museum in Manhattan, where his duties include overseeing operations at the iconic Frank Lloyd Wright building, which welcomes over a million visitors per year. 
Brendan graduated from Dartmouth with a degree in history and was active on the '87 class council and the Collis Center Governing Board.  He is president of the Dartmouth Gay, Lesbian, Bisexual &Transgender Alumni/ae Association (DGALA) and a member of DGALA's board of directors. He played a leading role in the fundraising efforts for Triangle House, the College's living learning community for the LGBTQIA+ community. Brendan conceived SpeakOut, an oral history project documenting the experiences of Dartmouth's LGBTQIA+ community, which is a collaboration between DGALA, the College library, and the history department, and will be an official part of Dartmouth's 250th Anniversary celebration. Brendan is a member of the executive committee of the Association of Alumni and is also co-vice president of the Class of 1987. He previously served on the Alumni Council, for which he chaired the Academic Affairs Committee. He has served as an '87 class agent for the Dartmouth College Fund and as alumni interviewer for many years, and he was treasurer of his 30th Reunion in June 2017.  Brendan received the Jonathan Clarkson Gibbs Leadership Award in 2016. 
Brendan is a graduate of New York University School of Law and a lecturer at Columbia Law School's Clinic on Law and the Arts.  Brendan lives in Brooklyn, NY, with his partner Rich Yeung '93.